The Best Concrete for Road Repair
Northern Colorado's Local Concrete Company of Choice
Making Roads Safe Again
Repairing roads is a non-stop process. After a winter of snow and a springtime of rain, roads have potholes and missing sections that can be quite dangerous for motorists and can lead to accidents. While motorists don't like road repair slow-downs, it is a necessary part of a healthy highway system.
Concrete Mobile Mix offers on-site concrete in the Northern Colorado area when you need it. We utilize volumetric concrete, which is mixed at your location when you're ready. We can make small batches for delivery, including for small cracks, or we can handle a huge road repair, such as replacing a whole section of highway. Quick, efficient, and precise, our expert concrete technicians can have your road repaired in no time. Call us today!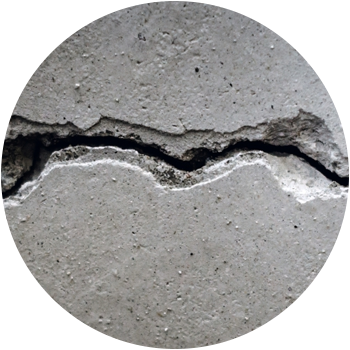 MOST COMMON ROAD REPAIRS
Cracks
Potholes
Uneven surfaces
Distressed roads
Old roads
Patchwork
Road replacements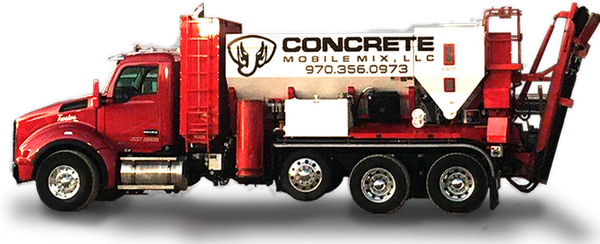 Beauty, Value, and Purpose in Concrete Curbs and Gutters
Road Repairs
When you are dealing with road repairs, time is money. After all, closing down a road not only creates a nightmare for motorists, but can cost local businesses money as they lose customers who can't reach them.
With volumetric concrete, you can mix as much (or as little) concrete as you like. You can change the ingredients as well at the spur of the moment, leaving you with strong, ready-to-pour concrete. You can create colored concrete that does not compromise the integrity of the concrete. The materials arrive at your Northern Colorado road repair site separately. Then, we combine them together and mix right then in the correct proportions and amount for the job. Next, the material mixes and we're ready to pour. It truly is that simple with Concrete Mobile Mix's on-site concrete delivery system.

Concrete Mobile Mix specializes in helping you make road repairs by offering local concrete delivery. Our concrete company utilizes volumetric concrete, which is concrete mixed on site. This cuts down on wasted concrete since it doesn't sit around waiting for you, and we can mix the precise amount for your job, whether big or small. We can match colored concrete as well!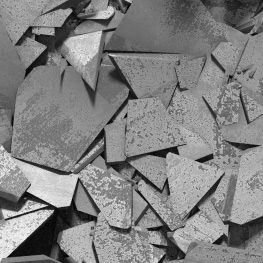 Choose Concrete Mobile Mix For Concrete Delivery
Concrete Mobile Mix is your choice for concrete delivery. With our mobile concrete mixer, you really have the best of both worlds. You get the best concrete road repairs when you want it with fresh concrete delivery and no waste. We are available on weekends, which is the best time for road construction repairs with less traffic. Our professional concrete delivery team has all of your road repairs covered. Contact us today to get started!
Our team will work one-on-one with you to get your concrete project completed. Whether you are upgrading, repairing, or adding to your home's concrete, you are a commercial business wanting to achieve a great first impression to potential clients, or the volumetric concrete project is for municipality purposes, Concrete Mobile Mix is the best mobile mix company in Northern Colorado.
Serving Northern Colorado residential homes, commercial businesses, and municipalities with the best quality concrete delivery. Professionalism and excellence are our priorities. We care about our customers, we strive to make your concrete projects affordable and long lasting, and we will get the job done with the most time efficient mobile concrete delivery truck possible. Contact us today!