The Best Concrete for the Oil Field
Northern Colorado's Local Concrete Company of Choice
Supplying Concrete for Your Oil Field Service Company
Working outdoors is always tricky. Not only do you have to contend with sudden snow storms, ice, and freezing temperatures in the winter, but in the Colorado summers, you can have high winds, hail, and blazing hot temperatures. This makes working in oil field services no walk in the park! Fortunately, no matter what the weather conditions are like, Concrete Mobile Mix is here for you.
As the best mobile concrete delivery company in Northern Colorado, we can come out to your job site and mix concrete on-site when you need it, even with a three-hour delay due to wind or lightning. We've got all of your oil field concrete needs covered. Contact us today!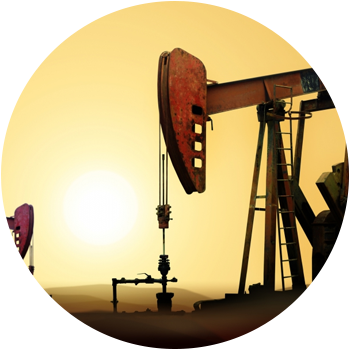 MOST COMMON OIL FIELD CONCRETE NEEDS
Concrete slabs and pads
Concrete foundations
Structural concrete
Downhole cementing
Backfilling
Concrete drainage systems
Concrete piers and columns
And more!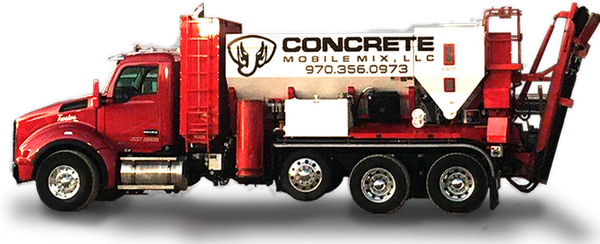 Beauty, Value, and Purpose in Concrete Curbs and Gutters
Oil Field Services
Oil is critical to supporting our 21st-century lifestyle, from the smartphone you are reading this on to the car that gets you to and from work every day. Oil field service companies work long hours in inclement weather doing dirty jobs in order to bring oil to refineries to fuel our lives.
Concrete Mobile Mix supports this effort by making on-site concrete simple and easy. We mix our concrete at your job site, allowing for any last-minute changes in the quantity needed or even time and day. Here in Northern Colorado, flexibility is key, as the weather can change on a dime. We understand that oil field services are a 24-hour job that never truly shuts down, so we also offer concrete delivery on weekends when you need us. Our concrete delivery company has made a name for itself as the reliable, trustworthy concrete expert who cares. Call us today to get started in the Northern Colorado area!

Tough, dependable, and convenient concrete is the bedrock of any oil field operation. The team at Concrete Mobile Mix is privileged to provide unbeatable concrete pouring services to the oil field experts across Northern Colorado. We understand the high stakes and know that the responsibility of this line of business must have the best quality of workmanship to protect its workers, the community, and the operations of the oil field. Concrete Mobile Mix provides the highest quality of concrete and work ethic to get the concrete mobile mixer and delivery to your site and complete the work needed to be done. Tell us what you need, and we will take it from there!

Concrete Mobile Mix brings years of experience working with the oil field to your job site, having the knowledge about the laws, codes, and practical requirements that must be adhered to when setting up any oil field operation. We know that oil field sites using large vehicles and delicate equipment require a safe and solid foundation. Concrete Mobile Mix will make sure that your concrete delivery is completed with the highest regard for your site. We guarantee that you will not receive generic concrete because we only offer the highest quality of concrete produced from our concrete mobile mixer and delivery trucks. Your operation requires a special touch only we can give! Custom-mixing each batch, we pour and shape each piece of concrete, saving you money and reducing product waste in the process. Our tough-as-nails concrete will not succumb to wear and tear for years. Trust us as the concrete mobile mixer and concrete company you deserve!

Concrete Mobile Mix understands the importance of finding specialists that you can trust. As local Northern Colorado business owners, we, too, strive for excellence and make our clients the highest priority. We respect our fellow local businesses and are here to stand with you by providing the best mobile concrete services in the industry. We do our job well so that you can do yours at your best. Partner with us and let us take care of all your concrete needs. Contact us to learn more today.
Our team will work one-on-one with you to get your concrete project completed. Whether you are upgrading, repairing, or adding to your home's concrete, a commercial business owner wanting to achieve a great first impression to potential clients, or needing a volumetric concrete project for municipality purposes, Concrete Mobile Mix is the best mobile concrete mixer in Northern Colorado.
Serving Northern Colorado residential homes, commercial businesses, and municipalities with the best quality concrete delivery, professionalism and excellence are our priorities. We care about our customers, we strive to make your concrete projects affordable and long-lasting, and we will get the job done with the most time-efficient mobile concrete delivery possible. Contact us today!