The Best Concrete for Curbs & Gutters
Northern Colorado's Local Concrete Company of Choice
Define Your Space with Curbs & Gutters
Most people only take notice of curbs and gutters when they hit one. Yet, "curb appeal," which refers to how your front yard looks from the curb when potential buyers pull up, is something home sellers notice as well.
Concrete Mobile Mix offers curb and gutter installation using our volumetric concrete. This delivery concrete is mixed on-site, so you can use exactly what you need when you need it. Our concrete delivery is quick, efficient, and timely. Call us today to get started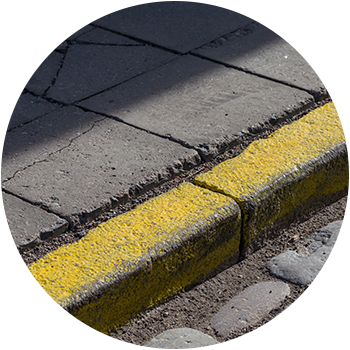 BENEFITS OF CONCRETE CURBS AND GUTTERS
Adds beauty and aesthetics to your space
Adds in much-needed drainage
Protects the edges of your pavement from adverse wear and tear
Serves as boundaries of property
Prolongs the life of your pavement by taking away damaging water
Eliminates the need for drainage ditches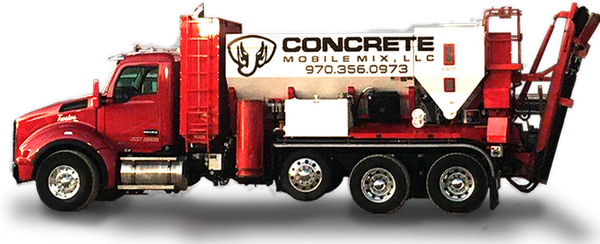 Beauty, Value, and Purpose in Concrete Curbs and Gutters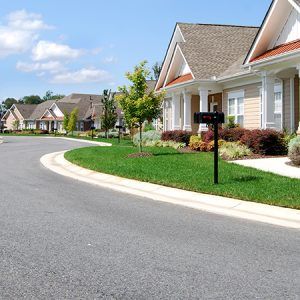 Curbs aren't just for aesthetics. There is a purpose to curbs that most people don't realize. Besides defining where the road ends, curbs actually hold the pavement in place. As you know, concrete expands and contracts with the weather changes due to the nature of its ingredients (water, an aggregate, usually rock, sand, or gravel, and Portland cement). This is why you will see asphalt, which doesn't have an end, break up along the edges fairly quickly. As vehicles roll over the edges, the asphalt is easily pressed outward and breaks apart.

Concrete Mobile Mix offers curb and gutter services in Northern Colorado. We provide on-site concrete services, meaning we mix the ingredients when you're ready for them, using our volumetric concrete trucks. We can make last minute changes and deliver concrete ready to pour. There is no wasted concrete, and you pay only for what you use.
We work around your schedule, including offering weekend concrete delivery. For the best local concrete delivery, including for curb and gutter concrete, call us today!
Our team will work one-on-one with you to get your concrete project completed. Whether you are upgrading, repairing, or adding to your home's concrete, you are a commercial business wanting to achieve a great first impression to potential clients, or the volumetric concrete project is for municipality purposes, Concrete Mobile Mix is the best mobile mix company in Northern Colorado.
Serving Northern Colorado residential homes, commercial businesses, and municipalities with the best quality concrete delivery. Professionalism and excellence are our priorities. We care about our customers, we strive to make your concrete projects affordable and long lasting, and we will get the job done with the most time efficient mobile concrete delivery truck possible. Contact us today!