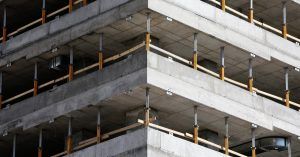 Ensure your Northern Colorado business makes a great first impression with customized concrete from our mobile concrete mixer. Concrete Mobile Mix understands that our workmanship reflects directly on your business, so we get every detail right the first time. Whether your brewery needs an outdoor patio for customers to enjoy or your office building needs a fresh sidewalk to prevent customers from tripping, we are the local concrete company with concrete delivery to call for all of Northern Colorado's concrete needs. Tell us how our mobile concrete services can serve your business today.
Set Your Business Apart
No matter the weather, traffic, or time of year, there is no need to worry about the concrete on your property. In all conditions, Concrete Mobile Mix will take care of all your concrete needs. We offer the concrete mobile mixer industry's best practices straight to your curb and mix the exact concrete needed for the job, meaning lower costs and less waste. Our system not only eliminates product waste, but it also saves you 10 to 20 percent of the costs of concrete compared to conventional barrel drum trucks. Our mobile concrete mixer is the most affordable concrete truck service in Northern Colorado.
Modern Concrete Solutions
Big or small, Concrete Mobile Mix treats every concrete project with the same care and attention to detail. You will be worry-free about delays to your concrete projects due to bad concrete mixtures or high concrete prices due to outdated equipment. Our mobile concrete mixer is designed with the most innovative and updated technology for precision and quality concrete mix formulas, and it's brought to you by our concrete delivery trucks. Let us meet your business's concrete delivery needs with a concrete solution that will maintain its consistency of solid foundation and look beautiful for decades to come. Get in touch today!